---
3-D Bow Shoot Winners for 09/10/2017
Winners are posted here. Congratulations winners and thank you all who came out!!!
---
Quail Club Fish Fry
Friday October 6th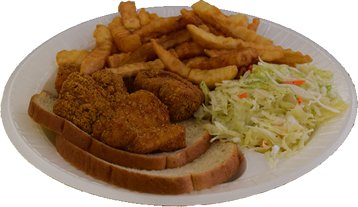 Please join us on the First Friday of each month between 5pm and 8pm for our famous fish fry. Our secret hand-made breading is sure to please your pallet. We serve cod, wall-eye and hand breaded chicken wings. You can also enjoy grilled burgers, chicken tenders or breaded shrimp as your entrée. Our side dishes include mac and cheese, hush puppies, hand-made cole-slaw, potato salad or stewed tomatoes, french fries or onion rings. For dessert try one of our home-made cakes or pies. For full menu and more info please click here.
---

The Gun Of The Month for October 2017 is a Browning X-Bolt White Gold 30/06, 22″ Stainless paired with a Leupold VX-2, 3-9X 40MM Duplex Silver Matte. The drawing will be held as usual at 9pm on the first Friday of the month after that nights fish fry. Tickets will be available all evening, or you can purchase them anytime by following the directions on our Gun Of The Month page, click here to be redirected there!!!
---