---
Quail Club Fish Fry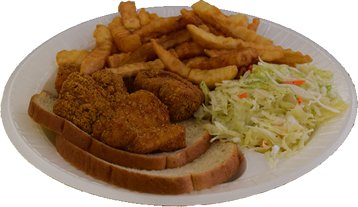 Please join us the first Friday of every month between 5pm and 8pm for our famous fish fry. Our secret hand-made breading is sure to please your pallet. We serve cod, wall-eye and hand breaded chicken wings. You can also enjoy grilled burgers, chicken tenders or breaded shrimp as your entrée. Our side dishes include mac and cheese, hush puppies, hand-made cole-slaw, potato salad or stewed tomatoes, french fries or onion rings. For dessert try one of our home-made cakes or pies. For full menu and more info please click here.
---
 Gun of the Month for November
Our Gun of the Month for November 2018 is a special set, Remington 200th Anniversary Limited Edition 1911 R1 .45ACP and 1100 12GA 28″ VR RC3 Select Walnut. Tickets are available at the Fish Fry's and the winner will be chosen at 9:00pm every first Friday of the month following the Quail Club Fish Fry. For more information please click here.
---