---
Our Next Fish Fry will be




Friday December 2



Please visit us the first Friday of every month for the famous Quail Club Fish Fry. With lots of menu items, tons of deserts, and a fully stocked bar we have tasty eats to please everyone!! Our next fish fry will be Friday June third, for more details and to view the menu please click here to be taken to our Quail Club Fish Fry page.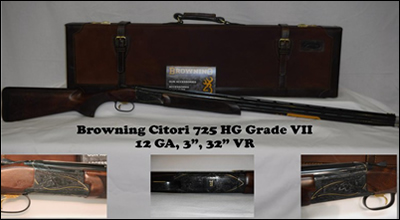 The Gun Of The Month for December is a Browning Citori 725 HG Grade VII 12 GA, 3″, 32″ VR. The drawing will be held as usual at 9pm the night of the fish fry. The guns for 2017 have been selected and are now shown on the Gun Raffle page. Tickets will be available all evening, or you can purchase them anytime by following the directions on our Gun Of The Month page, click here to be redirected there!!!
---
ATTENTION  DOVE HUNTERS !!!
The Dove Hunting Fields at the Quail Club will be CLOSED every-other day starting with Friday September 2nd being closed, hunting grounds open Saturday September 3rd, then closed – open- etc. for the remainder of the season.